On April 12th, Dr Vladimir Baulin from URV (VIN-Q), Jonathan Minchin from ICAERUS, Isadora Schmidt from Terra Viva, and Dr Silvia Planella Conrado from URV (VIN-Q) visited three different vineyards with different approaches to regenerative agriculture in Priorat. This is the first fieldwork within the first VIN-Q experiment.
Priorat is a wine region located in the province of Tarragona, Catalonia, Spain. The region produces high-quality red wines, mainly from the Grenache (Garnacha) and Carignan (Cariñena) grape varieties. Priorat is a mountainous area with steep slopes, poor soil, and a Mediterranean climate, which contribute to the unique character of the wines. The region was granted DOCa (Denominación de Origen Calificada) status in 2003, the highest classification for Spanish wine regions. The wines of Priorat are known for their complexity, intensity, and ageing potential, making them highly sought after by wine enthusiasts and collectors.
Two of the three vineyards visited were in the Marçà region, with Cellers Unió facilitating access to these sites, while the third was in Closs Mogador. During the visit, experiments were conducted for 2-3 hours, which involved a comprehensive analysis of soil microorganisms in ascertaining the vine plants' health and nutrient absorption capacity. Additionally, soil and moisture sensors were strategically positioned across the estate to measure soil humidity and temperature. The data obtained from these sensors helped adjust the frequency and quantity of water required for the vine plants. Furthermore, drones equipped with multispectral cameras were deployed to obtain aerial images of the vineyard and create three-dimensional terrain maps. This exercise helped to correlate multispectral imagery with soil measurements and sensor data collected on the same day. Finally, access to a regenerative agriculture application, complete with micro-credentials, was granted to register current regenerative practices and obtain digital certificates as proof of the commitment to regenerative agriculture.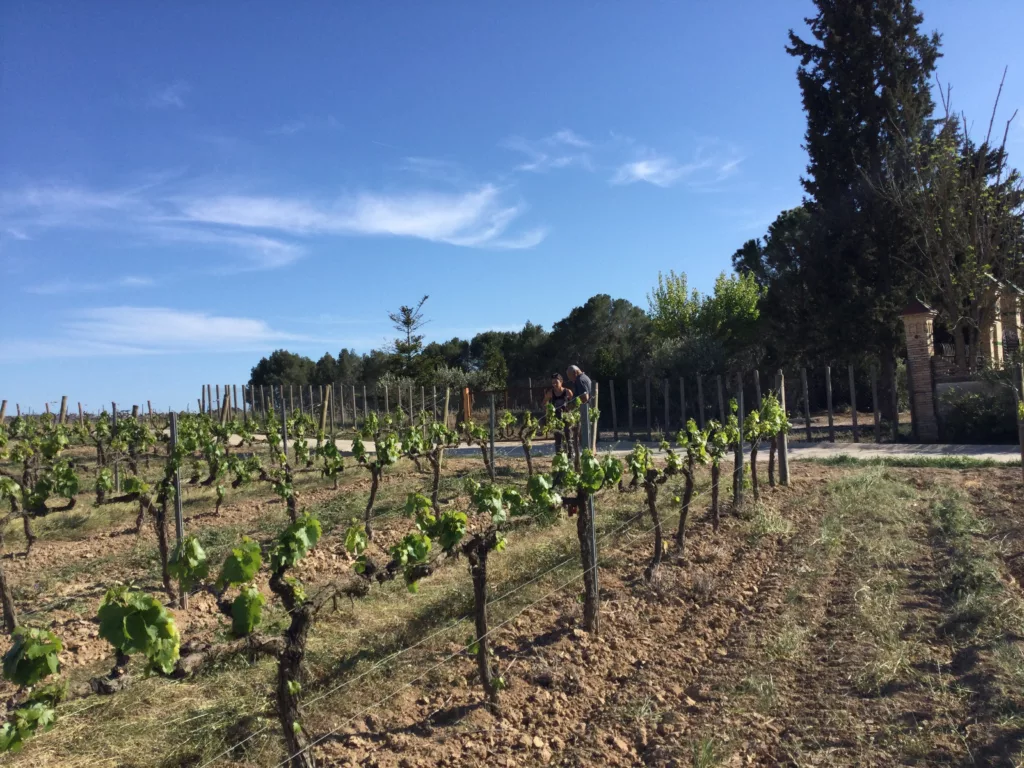 The first results will be provided within three weeks after data collection. We want to thank Cellers Unió and Clos Mogador for their collaboration and support during this visit.